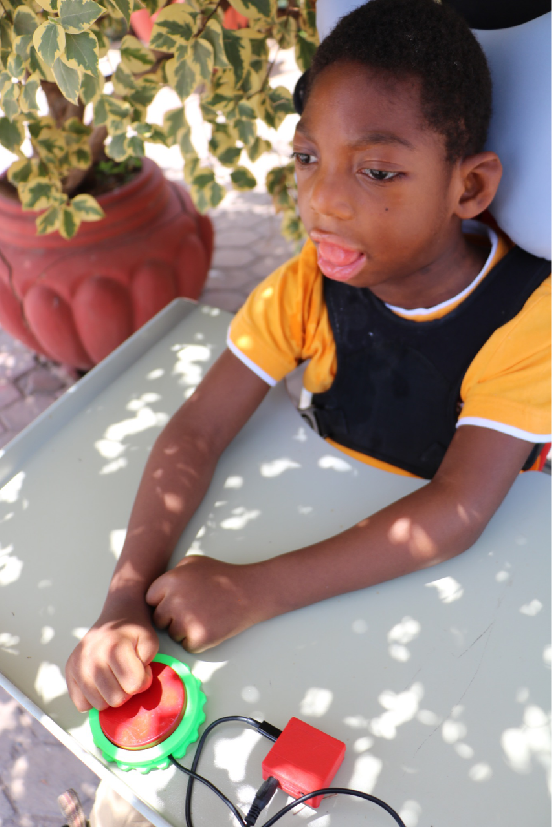 Assistive technology enables more children to achieve their potential
Multikids is a pioneering school in the field of inclusion. Lizzie, Wilsher, specialist Assistive Technology (AT) teacher, uses AT with students who require this intervention to aid their communication to empower them to learn.
An Assistive Tech Lab is on the agenda and we are proud to be able to help children who need this support.